If you're looking to hire a great coder for your business, but don't know the first thing about coding, how do you know you're hiring the right person? We take a look at exactly how to hire a coder even if you know nothing about code.
Computer programmers, despite Comp-Sci's meteoric rise in popularity as a field of study on college campuses everywhere, are still in high-demand. In fact, as of 2015, there are 7 million coding positions still available on the job market.
Right now, demand far outweighs supply.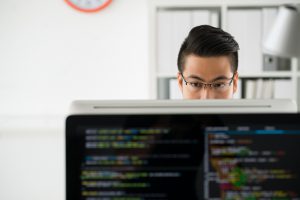 Because of this, it can be incredibly difficult to hire a coder for your company. This is especially true if you don't know a lick about coding yourself.
But fear not, because we've got some suggestions on how to find the right coder for your company.
Ask Other Developers
Continue reading "How to Hire a Coder When You Know Nothing About Code"