The right front-end developers can be game changers for your company. Here's how to hire front-end developers that rock.
So you just got your business up and running or it has been up for a while but not running as well as you'd like?
Either way, it is without question that creating an effective website is a necessary step in the direction of your business' success.
Traditionally, you could read some books and create your own website.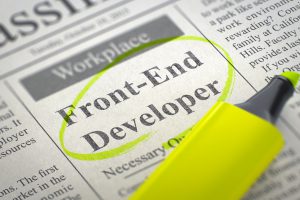 However, in today's tech-savvy market, there is no way an amateur site can compete against professionally designed sites that are optimized for maximum search engine visibility.
There are many web developers and web designers out there and every single one is different. Also, every project and every business is different.
Below is a discussion on how to make sure that you hire front-end developers who are right for the job and that you're getting good value for money.
Find The Right Person or Team