Ready to create an app? Read our hiring checklist that explains how to hire a mobile app developer, step by step. It ensures the best talent for the job.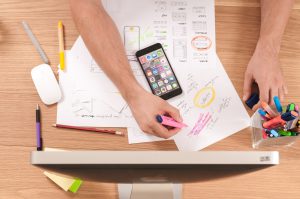 Over 194 billion apps were downloaded last year. For most people, using mobile apps is something they do to make their devices more functional or to alleviate boredom. The ever-growing mobile app market allows business owners and entrepreneurs to attract a larger audience if they can provide a functional and appealing program.
The main hurdle most business owners have to deal with when trying to develop an app is their lack of knowledge of programming and app platforms. Instead of trying in vain to build your own app, you need to hire an experienced developer to help you out. Learning how to hire a mobile app developer will not be an easy process.
Continue reading "Hiring Checklist – How to Hire a Mobile App Developer"